Sapphire Blue is the second book in the Ruby Red trilogy authored by Kerstin Gier while Anthea Bell serves as a translator. This is a fantasy young adult fiction. Consider reading A Castle in the Clouds written by the same author. If you want to follow more of this series, then Emerald Green is for you.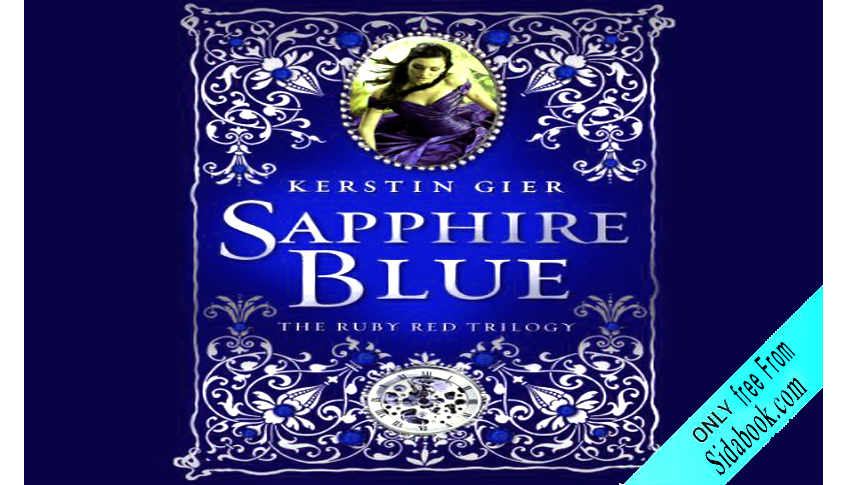 Marisa Calin is reprising her role as the narrator of this book from last time. She has done another solid job this time. She has a nice voice and her accents are amazing.
Gwyneth's life has been changed upside down since she discovered she is the Ruby, the last member of the family of time travelers knows as the Circle of Twelve. She has been searching to solve the mystery around the prophecy regarding the Circle, along with going through history to find other time-travelers and ask for blood.
At least Gwen has the help that she requires. She is followed around by Lesley, her best friend. Lesley looks out for every lead on the internet that they can use. She also has James the ghost who teaches her how to blend in an 18th-century party. Then there is Xemerius, the gargoyle who is following Gwen since she kissed Gideon in a church. He offers her advice on all matters. Finally, there's Gideon, who is sometimes warm but the next moment, he is freezing. Gwen doesn't know why, but she is destined to find out.
There are many things to enjoy in this book but some criticism is deservedly due. The relationship which is fast developing between Gwyneth and Gideon is abrupt. Charlotte is also a weird character who treats Gideon badly. This could be intentional by the author but it doesn't make the characters appear intelligent.
#bestseller, #online, #audiobook, #fiction
Audiobookss audio player