The Obelisk Gate is the second book in The Broken Earth series by famous author N. K. Jemisin. Essun was once Damaya, the Syenite is now the avenger who has found shelter, not her daughter. Alabaster Tenring is the destroyer of the world. Her daughter Nassun is growing in power and choosing her will break the world.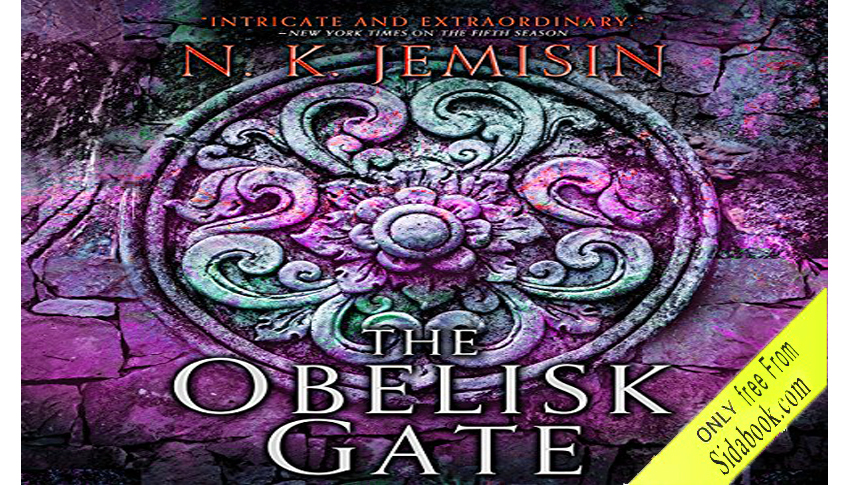 Here are the top 3 reviews and comments that readers love about this fascinating book.
Review 1: The Obelisk Gate audiobook by Jesslyn H
Miles is becoming my favorite narrator
Can I give this 10 stars? Jemisin is a freaking writing god. If anything, this was better than the 1st book. I rate this series alongside the Stormlight Archive and have no doubts that I'll be reading and rereading them both many, many times.
The narration was just beautiful. I love the varied accents that Miles can bring to the table.
My only complaint is that the audio and Kindle versions aren't synced so I had to always make sure I switched back and forth at a chapter break. That is more than a bit of a pain.
Review 2: The Obelisk Gate audiobook by Darwin8u
Father Earth's Lost Child
"But just because you can't see or understand a thing doesn't mean it can't hurt you."
– N.K. Jemisin
Book two in the Broken Earth trilogy, The Obelisk Gate is reallytwo (well perhaps three) stories woven together. Essun, the primary focus of Book 1 (three stories/narrators in one, perhaps?), and her daughter Nassun This really is one book, but it is a bit like juggling how talented Jemisin is at transitioning voices, perspectives, weaving up/down/forward/backward/in/out and creating a story out of the Earth and out of a mother's need to find her daughter.
If you consider these three books to be one, with one giant narrative arc (which you should) this is the point where the momentum twists, where it seems for a second or forever, like the death of the world will never end. But then the gravity of the series pulls the story back down again and accelerates the reader right into book three.
Review 3: The Obelisk Gate audiobook by Vincent Jeffries
Enjoyed This, But Won't be Finishing the Series
I really liked the Fifth Season, but struggled a bit to finish this second entry to the Trilogy and won't be reading the last volume.
Jemisin is clearly an accomplished writer and imagines a very rich fantasy world. I never encapsulate plots in my reviews as there are many great resources for that. The themes (to the extent I can comprehend them) of class, race, family and tribalism along with gender contrasts are well presented and thoughtful. There is much to like about this book and it's understandable that NKJ has won many awards for Broken Earth books.
For me, this book suffered a bit from middle-book issues that tend to favor world and character setups over plot developments and resolutions. I can see the conflicts and concerns that will be likely be addressed in the third book, but I don't think I'll invest any more time to find out.
The narration is excellent, and overall, my feelings about the book are positive, but I can't give it a warmer recommendation than that. This is probably a result of my personal feelings about the characters whom I ended up caring less about at the end of this book compared to how deeply invested I was in this story after the Fifth Season.
Audiobookss audio player