N.K. Jemisin is a Hugo Award winning and New York Times bestselling author. The City We Became is a book by famous author N. K. Jemisin. This is a unique and compelling story about culture, identity, magic and myth in contemporary New York City. Every great city has a soul. The ancient city is different from the modern city..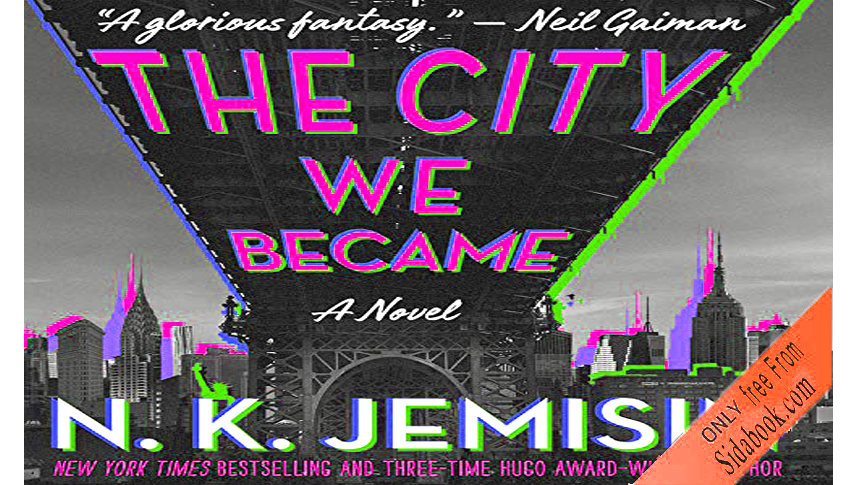 Here are the top 3 reviews and comments that readers love about this fascinating book.
Review 1: The City We Became audiobook by Joe
I don't understand the hype
Stereotypical characters, cringeworthy dialogue, boring plot. Essentially an expanded wikipedia entry about NYC, not a good thing. Like a marvel movie, no real stakes, just wait until another superhero arrives with greater powers. No matter how many fantastical things happen, characters are somehow surprised each time.
Review 2: The City We Became audiobook by dk
Fresh, Unique, So Good.
I listen to a lot of audiobooks, but rarely write reviews. After listening to this book though, I just had to. Everything about this listen was fantastic. I've read other Jemisin works, and liked them all, but this is by far my favorite. I love scifi and fantasy, but sometimes it's hard to find truly new and unique stories and characters. This book though, is like nothing else I've read. Just so great and original, with diverse and interesting characters that felt like real people/cities. 😉
Also, the audio production was one of the best I've ever heard – maybe even better than Dune! Robin Miles was a phenomenal narrator. I can hardly believe she voiced all those characters! To be able to do all those NY accents so well, AND a fairly decent British accent? Crazy. The suble audio effects were just perfect, and icing on the cake.
Just buy this book now. Seriously.
Review 3: The City We Became audiobook by Jenny
Interesting worldbuilding but so what?
I like N.K. Jemisin but I don't always read past the first book of her series, and I think a closer examination of my feelings of this book help explain why.
In the book, people are transformed into different boroughs of New York City (one person per borough,) because the city is under attack. Some stereotypes are at play in those sections but it's fun as each person is "discovered." They each seem to have other characteristics in addition to their city presences that make them an asset to the team. Originally, while enjoying this part of the book, I was also partially annoyed because here I am with one more book that is completely focused on New York as if its the only place in the world. A very diverse view of the city, of course, but still it's just the city. I will agree to suspend my judgment on this feeling that so many New Yorkers seem to have because I've never been. But as a non New-Yorker, I must admit to a bit of prejudice against another NY novel.
Anyway, along with this transformation comes the ability to see a layer of the city that is hidden to others – warping and relocating of borders, wormlike invasions that reminded me of all the demon-possession novels I read in my fundamentalist childhood (ha!), and a woman in white who seems able to fill the tiniest or endless space. There are hints of multiple dimensions and she also seems to be a master of spaceTIME as well, knowing what will happen, and what would happen in alternate dimensions. (I was interested in her world but we only see tiny glimpses.) Some of the boroughs join up and fight evil until they find the last borough, and hijinks ensue.
But … I mean, that's kind of it. I enjoyed the worldbuilding to a certain extent, but then felt like – so what? Why did I sit through all those hours of audio? I thought I missed something so I've listened to the end three times and I'm like okay… that's it? I don't even know what is going to matter enough to consume books 2 and 3.
I get that there is an underlying metaphor going on of the danger to New York being racism. Good, timely. But what's the story moving forward?
That's all I'm left feeling really. I'm not sure I'm left with anything to fight for or care about.
I listened to the audio and Robin Miles is excellent as always; I felt the times the production people decided to use effects were … the wrong choice. Characters who are thinking to themselves suddenly having reverb, some sentences stalling like on a bad internet connection, some unnecessary screeching – it wasn't all the time, thank goodness, but the times it happened felt too often.
Audiobookss audio player