Interview with the Vampire is the first novel in The Vampire Chronicles series by Anne Rice. This is a novel story full of enchantment and amazing power. The content is about love, loss of suspense and extraordinary power of the senses. We invite you to read the next story in this story.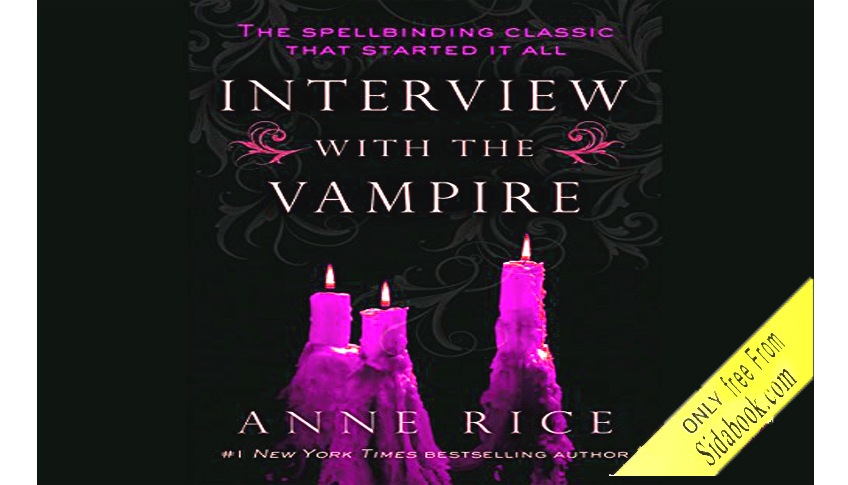 Here are the top 3 reviews and comments that readers love about this fascinating book.
Review 1: Interview with the Vampire audiobook by Jonathan Black
God the narrator
I love this story and so I bought the paperback years ago and then recently wanted to reread it so I thought I'd try here. My god that was the biggest mistake. The narrator does a fake almost Dracula type "vampire" voice for the parts of the main character and I just can't get into it. I tried, I really tried and now when I tried to read my paperback all I could hear is the fake Dracula voice….this story is ruined for me now.
Review 2: Interview with the Vampire audiobook by A. Sentoni
New Editions!
This new recording of Anne Rice's classic book is welcome and thrilling. It's most important to know that these audiobooks (including "Vampire Lestat" and "Queen of the Damned") are not reissues of the unabridged CDs that were made years ago with Frank Muller doing the reading. I know that many listeners enjoy Mr. Muller's work, but I found his reading of The Vampire Chronicles to be far too mannered and "affected." I listened to the earlier CDs primarily because I'm a big fan of the Chronicles; but I always had a hard time getting past Mr. Muller's voice. I don't wish to be cruel about Mr. Muller – as I said, I know he has many fans, and has had a long and successful career as a voice actor – it's just that personally, I cannot appreciate the vocal mannerisms he uses and the type of performance he gives.
Now, thankfully, and at last, we have another award-winning Master Storyteller (Simon Vance) re-telling these tales! Within the first few minutes of listening, I knew that this would be the version that I could love and listen to over and over again. Mr. Vance easily evokes the "correct" atmosphere in his narrative, and moves between dialects as if he were a "Complete Cast" on his own. Sections that seemed awkward poetically in Mr. Muller's performance, now are rich, imaginative and evocative.
I am thrilled to recommend this to fans and first-timers alike. If you've heard the previous recording – even if you like it – you will love this new one. Fingers tightly crossed in the hope that Mr. Vance will also record "Tales of the Body Thief" and finally give us an unabridged recording of "Memnoch the Devil" (which has only ever been recorded in an abridged format).
Finally, I've heard Anne Rice say that she thinks that "The Witching Hour" (and probably "Lasher" and "Taltos") will be recorded in an unabridged format soon. Now THAT'S something to look forward to!! (Please, please, please….let it happen!)
Review 3: Interview with the Vampire audiobook by Hilary
Unabridged at last – First class
The Vampire Chronicles by Anne Rice can only be fully enjoyed in the unabridged versions as the unfolding stories of the whole series are so complex and interconnected. Facts and incidents missing from any of the first books detract from the understanding and enjoyment of those following on.
Simon Vance is as always an excellent narrator and in" Interview with the Vampire", strikes just the right voices for the characters. Serious, sad Louis and wild irresponsible Lestat came to life perfectly as I had imagined. If audible brings us the "Mayfair Witches" in unabridged versions also that will be an added bonus.
Highly recommended to those already addicted and to listeners new to Anne Rice's work – these are the true vampires – don't expect tender romance or vegetarian vamps here!
Audiobookss audio player
Hi everyone, please be noticed that the Audio player doesn't play next track on IOS version < 15.6. If you are facing that issue, just upgrade your IOS to version 15.6 to fix it. Enjoy!