Savage Son is a mystery thriller novel that comes with good bit of suspense as well. The novel is the third chapter of Terminal List Book Series which is written by Jack Carr. Jack Car is an amazing novelist who continues to amaze you with his multiple mystery thriller novels. In mystery-thriller category, The Devil's Hand is one good novel by Jack Carr. True Believer is another significant and popular novel that Jack Carr has written.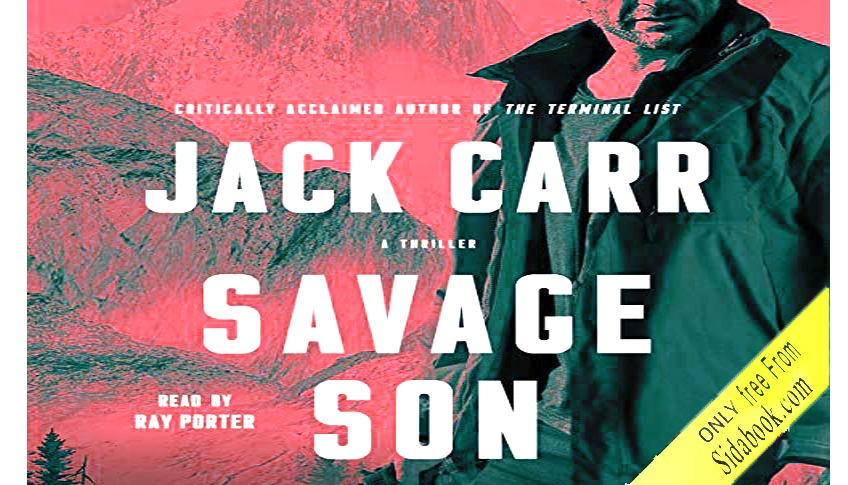 The narration of this chapter is done by Ray Porter. He is an incredible narrator and the way he has read this novel, it seems as if those are all his words and he is the character himself. In short, it was a flawless performance by Ray Porter.
A woman is seen on the run who was somewhere deep in the wilderness of Siberia. She was been chased by a person harboring secrets. It was more about the intention of a man about killing her. A disloyal CIA officer happened to find refuge with the extremes of the Russian mafia having the designs on ensuring an ex-Navy SEAL sniper is put to the ground.
James Reece half a world away is struggling to recover from his brain surgery. He was in the wilderness of Montana. He was trying to put back his life together with the aid of Katie Buranek who was an investigative journalist. Rafie Hastings from SEAL was also there for the support.
This series just get better with each novel and this chapter was a significant leap. The story and the characters are mature enough to inspire the audience to the fullest. The solid performance of Ray Porter continues to impress one and all.
Audiobookss audio player