Shroud for the Archbishop is a suspense novel in the Sister Fidelma series by author Peter Tremayne. Wighard, the appointed archbishop of Canterbury, was discovered dressed in his room at the Lateran Palace in Rome in the autumn of 664.
The palace guards arrested Brother Ronan Ragallach as he fled Wighard's house. Bishop Gelasius believed that the crime was political and that Wighard was killed for his victory over the pro-Roman Anglo-Saxon clergy. Bishop Gelasius invited Sister Fidelma of Kildare and Brother Eadulf to investigate.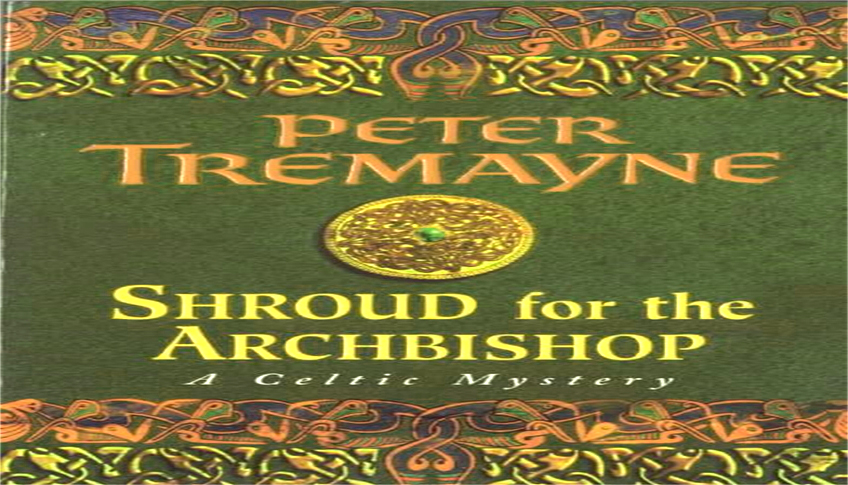 Here are the top 3 reviews and comments that readers love about this fascinating book.
Review 1: Shroud for the Archbishop – Sister Fidelma Book 2 by Anonymous User
it would take me to long to list everything.
I read the first book and found it ok. the main character was a little annoying at time and a little condescending to her partner but over all tolerable. so believe me when I say she has become insufferable in the book. not to munchen in the last book her advocating for her religious house and some hold over customs for the days of the pagans was a little heavy for some one of the time but acceptable. in this book she shows so much disdain for the church and so much praise for the old pagan customs that I find myself wondering why is she not a pagan. this is the second book and I will not be going on to the thread. this is in mo way all the issues with the book but please understand I had high hopes for this and am very disappointed.
Review 2: Shroud for the Archbishop – Sister Fidelma Book 2 by James W.
Good mystery, story telling a bit wooden
Overall, I enjoy the Sister Fidelma series. This is the second book in the series, set in the seventh century and following the mystery solving Irish religious Sister Fidelma and her sidekick and amour, the Saxon Brother Eadulf. The author is Peter Berresford Ellis (writing under the name Peter Tremayne) who is a noted British historian and he includes some great historical details. This mystery was well thought out. I had an inkling of who the guilty parties might be, but the story was still good. The plot doesn't drag but keeps a good pace. There are a few things I don't like so much. Tremayne doesn't seem to be a natural storyteller and so the plot is not nearly as smooth as say a Steven Saylor or Ruth Downie novel. Tremayne's storytelling feels a bit wooden. Tremayne also tends to have very black and white characters and sides, often representing causes he feels strongly about. So Fidelma and Irish church are all good, and seem like progressive Episcopalians from the 1990s transported back to the seventh century. The Romans and Saxons are often the bad, corrupt, money-hungry conservatives. It would be nice to have a bit more complexity. I also find Sister Fidelma to be a bit pedantic and uptight. Tremayne tries too hard to make her the feminist superwoman – I think she'd be a more likable character if she had some foibles. All in all though, my criticisms are minor and this is a book well worth a read.
Review 3: Shroud for the Archbishop – Sister Fidelma Book 2 by Eliza
History and culture-A; mystery-C
There are over a dozen of Peter Tremayne's Sister Fidelma mysteries, so if you want to learn about early medieval Europe, this is one of the most painless ways to do it, since the author is an expert in the history, literature and culture of this period in real life. Sister Fidelma is a "detective" (the concept didn't exist in her time, of course) on par with Hercule Poirot in that she knows her value and expertise and doesn't let anyone stand in her way. The actual mystery plots (so far–this is book 2) seem rather mechanical, but I trust Tremayne learns a few tricks as the series continues. Caroline Lennon's narration is effective.
free audiobook,free audiobook app,free audiobook websites,free audiobook downloads,free audiobook sites
Audiobookss audio player
Hi everyone, please be noticed that the Audio player doesn't play next track on IOS version < 15.6. If you are facing that issue, just upgrade your IOS to version 15.6 to fix it. Enjoy!