The Blood Mirror is the fourth novel in the Lightbringer Saga series by renowned author Brent Weeks. This is a New York Times bestseller. Former emperor and former Prism Gavin Guile is a man who can stop war, now broken, trapped in a prison he created to house a great magical genius. But Gavin had no magic at all.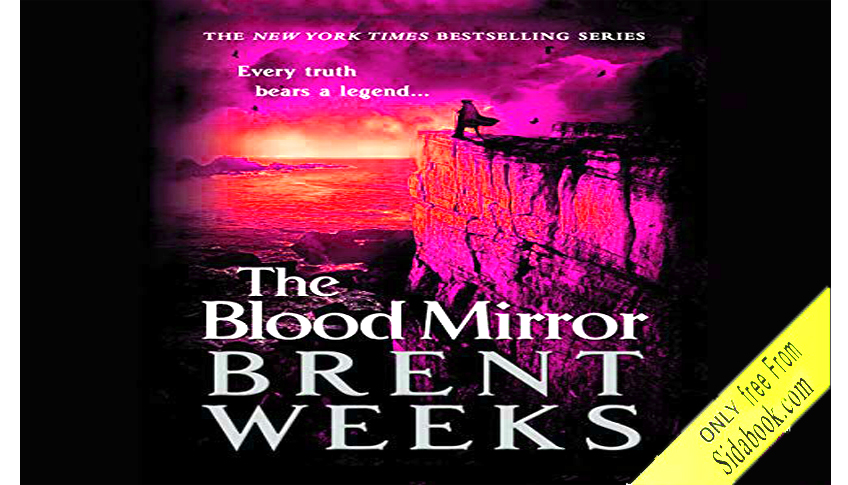 Here are the top 3 reviews and comments that readers love about this fascinating book.
Review 1: The Blood Mirror audiobook by Jake
I waited to long to listen.
I read a review earlier on this book that said it was boring and all filler. I want go find that review and down vote it. There are massive plot advancements and bomb shells in this book. Action is a bit lite but dialogue is always deep and excellent. I freaking love this series. Rock on Mr. Weeks.
Review 2: The Blood Mirror audiobook by Lore
The start to get very interesting…
As this series approaches the finale some interesting bits of information are revealed that change the way you will view some of the main characters, none more so than Gavin Guile. No character arc has been more full of surprises than Gavin's and the revelations about his past in this book finally explain why he is known as the Black Prism. Gavin is in a bad spot for sure but he may yet play a key role in shaping the future of this world, but not for the reasons you think. He also isn't the only main character shaping up to be a major player in the outcome of the war as Andross, Kip, and Karris all find themselves jockeying for position in order to influence things to their preference. One thing is for certain, this book sets things up for a conclusion to the series that will be hard to predict.
Although I can see why some people walked away from this series at the beginning, I am glad that I didn't because the story continues to get more interesting and the character development goes in directions that I didn't see coming. That keeps the series fresh and enables it to stand out within a crowded genre where it is hard to be unique these days. Brent Weeks has done a great job at slowly revealing facts about each character's past that makes you rethink your views of the character as well as the likely outcome of the overall story arc. In my review of Brent's Night Angel Trilogy I commented that I liked how he shed new light on prior events from earlier in the series that made you think differently about the characters (and their motives) and he takes that concept to a whole new level in this series. One book remains and I will be eager to pick it up as soon as it is available.
Simon Vance does another excellent job and the combination of Weeks' writing with Vance's narration leads to an awesome listening experience.
Review 3: The Blood Mirror audiobook by BigbobbieK
Everything I told you in the last 3 books?
Just go ahead and forget about that stuff.
Seriously, there's so many plot twists that's be more accurate to describe the book as a plot knot. I think I wore "shocked face" for 3/4 or more of the book.
that's not to say it wasn't good, it was fantastic. but so many things get revealed that completely change everything that's happened and everything that we know that it's almost like we don't know this world after all, not after 3 books.
Audiobookss audio player
Hi everyone, please be noticed that the Audio player doesn't play next track on IOS version < 15.6. If you are facing that issue, just upgrade your IOS to version 15.6 to fix it. Enjoy!