Markus Zusak has portrayed the image of the world war and its impact on human society and also on human relations at the same time. The narration by Allan Corduner is a fine one, at the start you feel the pitch a bit strange but then it moves well along with the developments the life of the main character who is a little girl.
Liesel Meminger a foster girl loses everything in the attacks by Germany. Still, she finds something fascinating in life, something that had the potential to make her forget all about her wounds from the inside and from the outside. She even forgets the war scenario and all the troubles in her life that she faces while living with her foster father.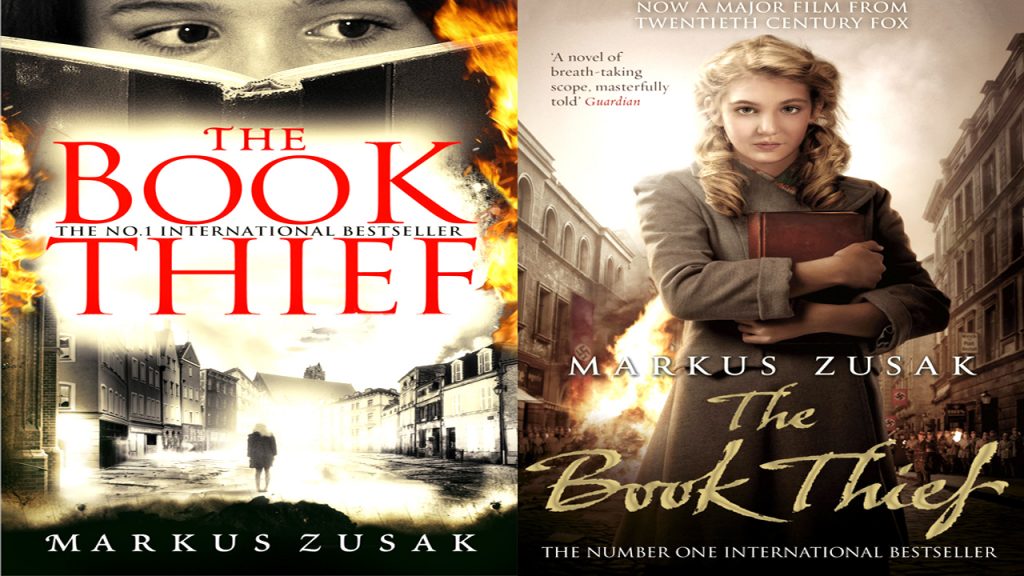 She starts stealing the moment she gets isolated from her family but its books that she steals and not for selling or another such purpose, she steals books for the sheer purpose of reading and not only does she studies them in isolation she also reads them to her neighbors and friends.
This story firstly shows the zeal of a girl to survive and second is the impact of books on human personality. The death all around grabbing a bunch of people at a single time does not bother her anymore.
This story can be termed as one that can change not only your life but your attitude towards life as well.  Bridge of Clay and I Am the Messenger are the other two books by the same author that can be read along with this one in order to know more about the writer and his works.
Audiobookss audio player