The author Ernest Hemingway is a great name in the American Literature. He is author of many American literature classics such as A Farewell to Arms and For Whom the Bell Tolls. The Old Man and the Sea is another great classic added in that rich list. It is a short audiobook spanning a little over 2 hours. But, it is extremely promising and made countless fans even many years after its publication. In the audio version, you will hear the voice of Donald Sutherland. His performance was par excellence and played a pivotal role in the success of this audiobook.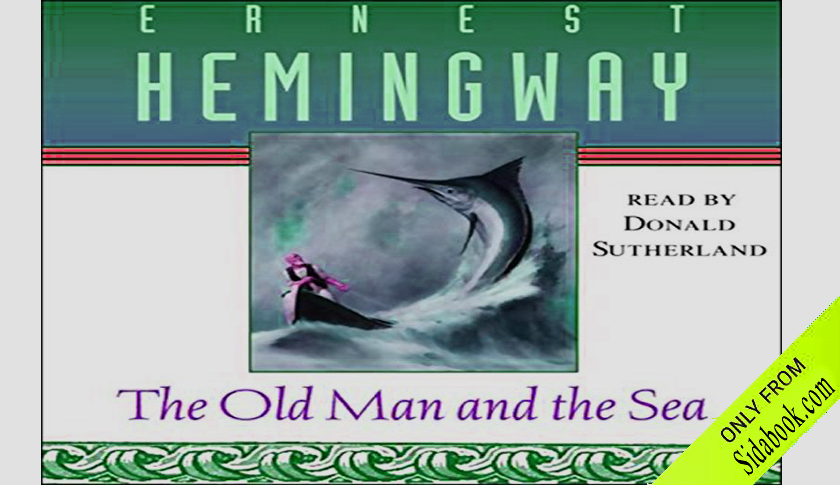 The Old Man and the Sea is one of the most enduring book that Ernest Hemingway has ever written. It is told by the author in a very simple, yet powerful language. The book tells the tale of an old fisherman from Cuba who is quite down with his luck.
In this book, you will find the author recasting the grand theme of courage in an immensely contemporary style. You will witness here a tale of courage right in the face of defeat. You will also witness some phenomenal personal triumph that is beautifully won from loss.
The book was written by Ernest in 1952 and even after decades, it is evergreen novella, which endorses the class and power of the author in literary writing. This book played a great role for Ernest Hemingway to win the prestigious Noble Prize in 1954 in the field of Literature. For the narration category of this audiobook, it was the finalist in the prestigious Audio Award in 2007 for its extremely outstanding solo narration by a male.
Audiobookss audio player