The Priory of the Orange Tree is a novel by author Samantha Shannon. The story is about a divided world, a queendom without an heir, an awakened archenemy. Queen Sabran Ninth becomes pregnant with a daughter to protect her kingdom from destruction, but an assassin is approaching the door to harm her. Ead is an outsider, always watching over and protecting Queen Sabran with forbidden magic.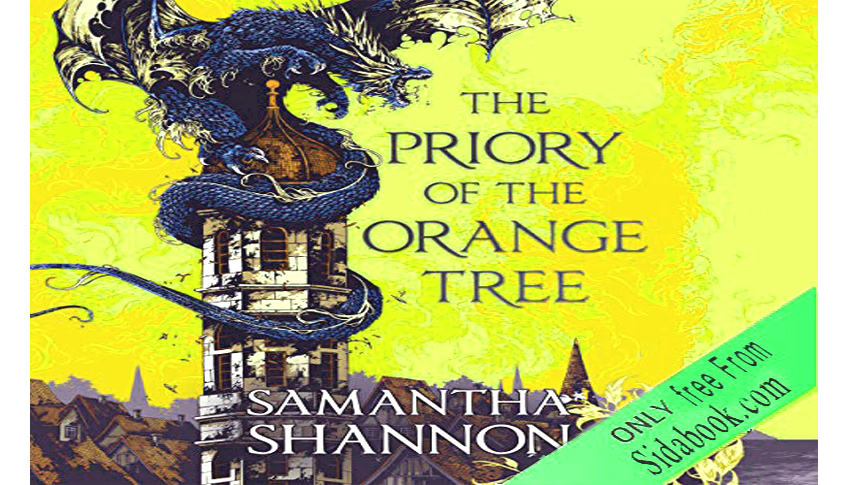 Here are the top 3 reviews and comments that readers love about this fascinating book.
Review 1: The Priory of the Orange Tree audiobook by Eric Suchyta
Rich world evincing present-day issues
Samantha Shannon masterfully constructs a fantasy world underscoring many of the same issues important today — feminism, religion and the dangers of fanaticism, distrust of outsiders, etc. Notably, the story takes place in a sophisticated, complex political climate, where there are not simple answers to everyone working together in harmony, ringing true to the globe today. Personal identity themes are also embedded throughout — homosexuality, religion/skepticism, and the value of friendship to name a few. It's intriguing how much of society is matriarchal, allowing Shannon to explore a world where misogyny has not abounded for centuries. The story itself is very well interwoven between many characters and lands, and I found myself completely engrossed. You might feel a little confused and overwhelmed at the beginning because there are a lot of names and places to digest, but as you keep reading it all builds, connects, and becomes interwoven.
While I agree the narrator is not my favorite ever, I don't agree she's the worst ever. Some characters do sound similar, but not all. It took me a little time to get used to her delivery, but some subtleties grew on me as I listened more. I think she does a reasonable job getting across certain personality traits and drawing my attention to them, such as Ead's growing willingness to stand up to authority and Roos' disgruntled state in his perceived failures.
I listen to a lot of fantasy, and would recommend this one as worth your time.
Review 2: The Priory of the Orange Tree audiobook by Kim U
Okay story, really poor narration
I combined listening to the audiobook of this with reading the ebook to get through it. I don't know why this monster of a book (25+ hours in audiobook form!) was narrated by someone who appears to be a first-time audiobook narrator, but it was a poor choice. At first, the narration issues seemed to mainly be related to narration pacing, which seemed really off-tempo compared to most other audiobooks that I've listened to – fast at points, slow at points, very inconsistent. But as the book continued, the accent choices became rather bizarre – inconsistent across characters from the same regions, and eventually inconsistent even for the same characters. Overall, the story was okay, although really in need of some substantial editing. There were so many storylines, and although the author tried to weave them together as the book progressed, it just came out a bit jumbled. The first half of the book was incredibly strong (other than the narration), but it really dragged on. I feel like my experience of this book is negatively influenced by the audiobook narration.
Review 3: The Priory of the Orange Tree audiobook by NCKitkat
Read, don't listen
The narrator uses accents and voices; one voice was particularly grating; and fake Southern accents and Scottish accents just don't belong in this story. The story is ok, but I like her other books much better.
Audiobookss audio player