The Queen of the Damned is the third book in The Vampire Chronicles series by famous author Anne Rice. Anne Rice has liberated Akasha, the queen of the dead who rose from her 6,000-year slumber to unleash darkness. Akasha's mission is to save humanity and destroy the fearsome Vampire Lestat. We invite you to watch this fascinating story unfold.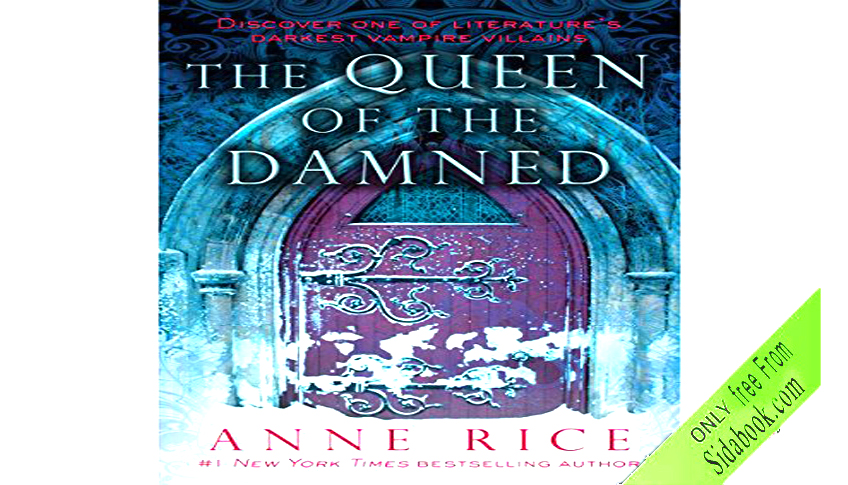 Here are the top 3 reviews and comments that readers love about this fascinating book.
Review 1: The Queen of the Damned audiobook by Thomas J. Foote
Concludes book 2
I found some parts fairly slow, but if you want to enjoy some of the other books you need to read this one. Tale of the body thief and memnoch are both amazing, so you don't want to miss out. Maharet's tale is probably my favorite part. If you're like me, you're reading this for lestat. This book is topically about him, but we hear from several different vampires who seem for most of the book to be doing their own thing. I'm still scratching my head over why Anne Rice included Pandora in this book.
Simon Vance reading the vampire chronicles has been some of my favorite listening since I've started using audible and I find its an excellent way to pass a shift. I strongly recommend any Simon Vance/Anne Rice combination on Audible.
Review 2: The Queen of the Damned audiobook by Jose M.
Excess fat around a weak frame
I loved the prologue and epilogue, yet struggled mightily not to abandon this book and endure to the end. Books shouldn't be endured. There are moments where I felt like yelling 'Get to the point!', and far too many 'weepings' and nostalgic yearnings from a plethora of flat characters that cripple the pacing. Finally, The way Akasha's threat is 'solved' seems comically rushed and anticlimatic. What a pity. I enjoyed the narrator though.
Review 3: The Queen of the Damned audiobook by Jeh
A painful listen.
I had tried to read this series years ago as so many people had. Otho h but good things to say about Anne Rice, but I could never get into the books. The writing style was just to flowery for me and I kept finding myself irritated as it took so long to get to the point….. Of anything.
Consequentially, I avoided the Audible series until I noticed it was read by Simon Vance. I thought he did an outstanding job in the "Master and Commander" books and I listened to them back to back from 1 to 21.
When "Interview" came up on special I gave it a shot and followed it up with "Lestat". To me the only thing that kept me going in the series was the reader SimonVance and about 1/2 way through "the Queen" I'm about ready to just give up and ask for a refund.
Initially the plot was interesting enough to want me to find out how it ended, but I'm at the point I don't care. It's almost like reliving those old educational movies from HS that were done in the 50's.
I've listened to almost 150 books from Audible since I joined about 3 years ago and even doing the entire Jack Ryan series from start to finish (250+ hours) I was entertained but this feels like work.
Audiobookss audio player