Ta-Nehisi Coates is the most important essayist in a generation and changed the national political conversation about race with her 2015 memoir. The Water Dancer (Oprah's Book Club) unfolds a magical gift, devastating loss and an underground battle for freedom. The battle they waged for the lives of those they loved..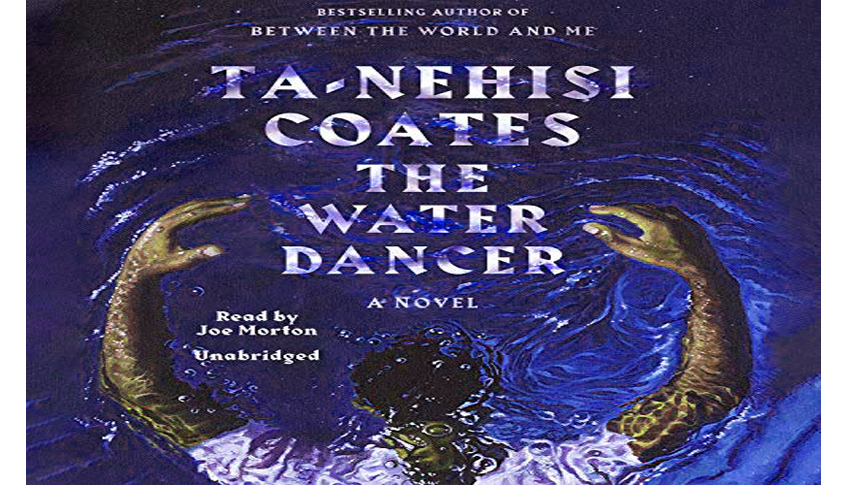 Here are the top 3 reviews and comments that readers love about this fascinating book.
Review 1: The Water Dancer audiobook by Cammie
We Must Always Remember
This is SO not what I was expecting. I was expecting to be broken by the story of slavery, the brutality and terror of it. Instead, I heard the story of beautiful, complex and fully fleshed out human beings. Exploring life and love and magic and memory and power and blessings and war. So well written and wonderfully narrated.
Review 2: The Water Dancer audiobook by Pamela J
Poetry in book form
This very powerful book reads like poetry! It's beautifully written and paints the scene and the emotions that are carried in them, perfectly. The storyteller, Hiram, has a life that is complex, emotional, and complicated in a way I imagine the life of someone who is one of "the tasked" (he seldom uses the word slave) must feel. But rather than just leave it as the story of brutal history, the author adds this element of magic, similar to how Toni Morrison did that makes it difficult to know when it's coming, that just adds more depth, fear, and intrigue to the story. I can't imagine anyone other than the amazing Joe Morton narrating this story so well. I love when authors (who aren't actors) are smart enough to get true professionals to deliver their stories and Morton doesn't let you down. I don't think everyone will love this book as much as I did, it takes some dedication to plow through it, but if you're willing to surrender to the story and live through the sometimes complicated parts of it, you'll enjoy the gifts of a truly talented writer.
Review 3: The Water Dancer audiobook by Kimberley
Too Eloquent for Me
I think of myself as a fairly educated person and I really struggled to comprehend what was being said in this book. The words and phrasing was just "above me" and I didn't really get into the story at all. The narrator was AMAZING and I'll look for more of his work.
Sorry Oprah, I really wanted to love this one!
Audiobookss audio player