Escape to Australia is the ninth book in the Middle School series by renowned author James Patterson. In the latest series at best-selling James Patterson's high school, hero Rafe Khatchadorian will guide people through the treacherous Australian wilderness. He won an award at a school-wide art competition and is on his way to Australia for a whirlwind adventure.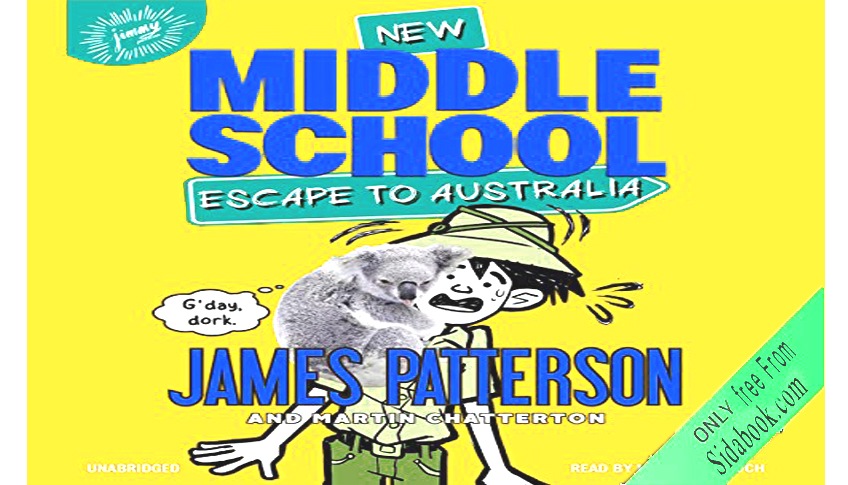 Here are the top 3 reviews and comments that readers love about this fascinating book.
Review 1: Escape to Australia audiobook by Carolann C. McGrath
I purchased this for my 11 year old grandson. He loves the middle school book series and always lets me know when a new one is coming out so I can order it for him. His 9 year old brother is now starting to read these books. They both enjoyed this particular book.
Review 2: Escape to Australia audiobook by Sharon L. Bach
This series is my 10 year old grandsons favorite. I keep track of what book he is on and buy them for him for every birthday and holiday. He really looks forward to getting them. It's a nice series of books that is very cute stories that keep his interest.
Review 3: Escape to Australia audiobook by Matthias Lambert
I haven't read it but my 9 year old rips theough them in a matter of hours. He is ahead of the series, in fact he is waiting on every Patterson series currently he cannot get enough of these. As a parent all I want is for them in their reading is to find something the kids enjoy and escape into the stories. This middle school series is so relatable yet still a comedic adventure.
Audiobookss audio player