Amber and Iron is the second novel in the Dragonlance: Dark Disciple series by author Margaret Weis. Krynn's world is always changing. The gods have no chance that ordinary people can get. A small but determined group of adventurers come together in an attempt to stop the invasion. How will Krynn help change things?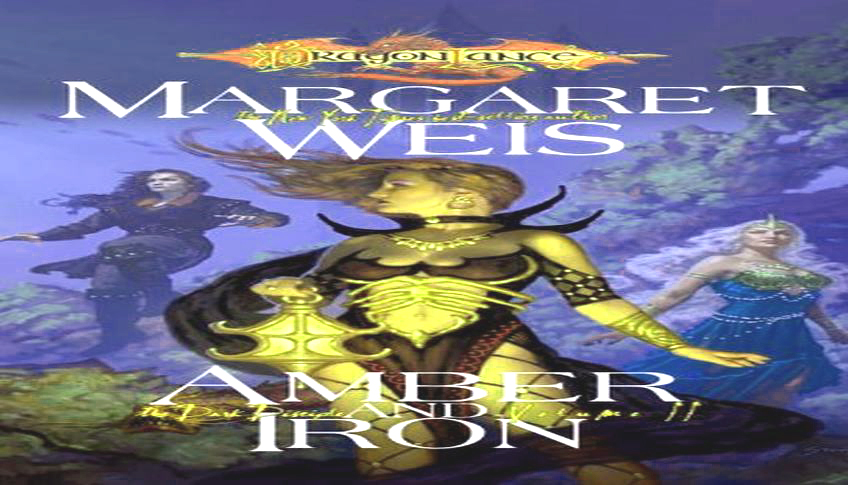 Here are the top 3 reviews and comments that readers love about this fascinating book.
Review 1: Amber and Iron audiobook by Jim
Great story, bad voice acting
The kender is Australian? The officer in Solace is a cowboy? I don't know if Margaret Weis agreed to the accents used by the narrator, but I think these were horrible decisions. It totally ruins the fantasy of Dragonlance novels for me. I've been reading Dragonlance since 1986 (well over 30 novels) and these accents ruin my listening experience. I definitely prefer some of the other performances to this chick. I had to grit my teeth just to finish listening to this, but I did cause I love Weis and pretty much everything she does.
Review 2: Amber and Iron audiobook by TickleMeTemplar
It definitely gets better towards the end…
Maybe I'm too critical of the DragonLance series, but it seemed to have lost its way in the last book. It was all action and adventure; not teen angst and mommy/daddy issues. This book is much better, though. It keeps a steady pace. There's much less whining. And we finally get to see some real action. I won't spoil the twist at the end, but I will say I saw it before they dropped it. It's not so subtle. Fantastic narration from Ms. Bellair.
Review 3: Amber and Iron audiobook by Christopher
Awesome plot and narrating
This book was so much fun to listen to. I enjoyed the different characters and the twists in the story throughout.
Audiobookss audio player