Archangel's Heart is the 9th love story in the Guild Hunter series by author Nalini Singh. One of the evil archangels in the world has disappeared. People do not know whether Lijuan died or chose the long sleep of an immortal. Her land falls into chaos under the thirst of the vampire, a secret and ancient angel called Luminata. Raphael and Elena will know the whole cruel truth inside of them.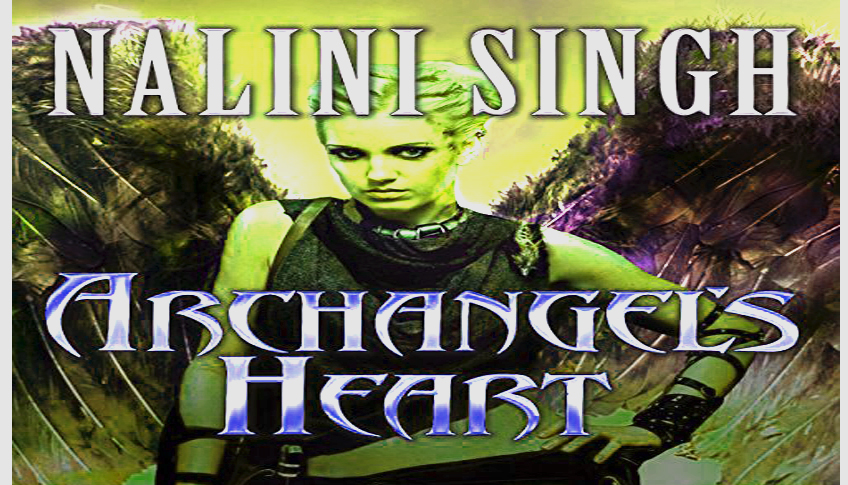 Here are the top 3 reviews and comments that readers love about this fascinating book.
Review 1: Archangel's Heart – Guild Hunter Book 9 by CAROLYN
ANOTHER ADDICTIVE & RICHLY LAYERED STORY
For fans of the Guild Hunter series this will be an auto download because, like me, they know that again and again Nalini Singh delivers riveting plots that are bursting at the seams with descriptive scenes and awesome characters. And this one certainly doesn't disappoint as we join Elena and Raphael once more as they find themselves in the center of Cadre politics, get summoned by the mysterious Luminata, find a village that's terrified of Angels, battle the random effects of the Cascade and uncover a sinister chilling secret that will leave Elena reeling.
Worth a credit? As we're already at book 9 there's no new love story to be had between these two because the Archangel of New York has already fallen in love with his Guild Hunter.. and theirs is a beautiful and solid relationship to witness. Instead, together they stand in another captivating and, YES, creditworthy story that's cloaked in intrigue, suspense, danger and tension – ready to fight against hidden enemies, protecting one another and are prepared to die for each other. And, as always, Justine Eyre's narration made every chapter and every character come alive.
Review 2: Archangel's Heart – Guild Hunter Book 9 by Malinda
This was a great story and addition to the series. This book focused around Raphael and Elena and Cadre business with the Luminata. The Luminata is a cast of angels that have taken a vow of celibacy and seek a path to lumination. A task given to the Luminata in ancient times is to call the Cadre to a mandatory meeting when it becomes time to reallocate the territory the Archangels control. In this case, an Archangel has left their territory un-ruled and the vampires of the area are showing signs of loosing control and killing indiscriminately. Raphael and the rest of the Cadre get called to the Luminata compound to meet and discuss the issue and it just happens to be in the same area that Elena believes her grandmother came from so while she's there with Raphael, she intends to snoop around for any info she can find.
Things at the Luminata compound certainly aren't what they are supposed to be and the story leans heavily toward the suspense end of things during their time at the compound. While some parts I was able to guess, there were a few twists I certainly didn't expect once things started coming to light. Regardless of the lack of action, things stayed interesting enough that I wasn't bored at all and it kept me engaged from beginning to end (I only stopped to sleep). Also, I really loved how things turned out in the end and it left me looking forward to what will come next. I would definitely recommend this series. 😀
Review 3: Archangel's Heart – Guild Hunter Book 9 by IreneMBBT
Luminata & Elena's family history
The intro of the Luminata is interesting, though they aren't as immediately threatening as was Neha's daughter (bk2). Much more interesting is Elena's family history. Not saying more- spoilers! Eyre is the voice of the series.
free audiobook,free audiobook app,free audiobook websites,free audiobook downloads,free audiobook sites
Audiobookss audio player
Hi everyone, please be noticed that the Audio player doesn't play next track on IOS version < 15.6. If you are facing that issue, just upgrade your IOS to version 15.6 to fix it. Enjoy!