Ripple is the fourth book in the Breakthrough series by renowned author Michael C. Grumley. The content is about Genetic mutations that began in Ethiopia hundreds of thousands of years ago, causing evolution to separate from primates and give birth to humans. Every secret is waiting for the whole African world. Everything that not only explains who we are, is encoded in our own DNA.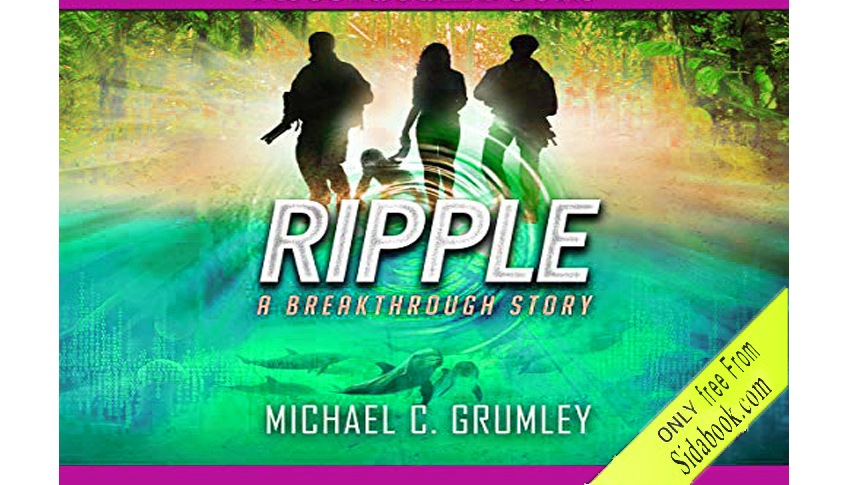 Here are the top 3 reviews and comments that readers love about this fascinating book.
Review 1: Ripple audiobook by Charles
The unbelievable-believable story continues
The story of what could have been relative to our relatives and how we may have originated continues. If you are a Grumley fan, like me, the wait for each of his continuations of the Breakthrough series has been agonizing. For the first time in years I actually bought the book itself and started to read instead of listen while the Audible was in production.
I can, without any reservations, say that I am glad to have both the book and the Audible file. I like to go to sleep listening to really good stories and this whole series meets that requirement. They are unbelievably believable. Listen to the series from the start it is well worth it and yes I also bought the next book in the series while waiting on the Audible version.
Reading, with glasses, always gives me a headache but this series is worth it to me. I just have to take it in short durationin order to continue the adventure and wonderment of the series.
Review 2: Ripple audiobook by Kent
Excellent
Another fantastic edition to the Breakthrough series. Michael Grumley just keeps getting better and better. Eagerly awaiting the Audible availability of the next edition Mosaic. Good job Mr. Grumley, good job.
Review 3: Ripple audiobook by Dixie P.
As I read the first three books, which I enjoyed very much, I basically devoured them and sped through them wanting to know what would happen next and after that and after that! I decided to refresh my memory and get all the details back in mind, so I reread the first three prior to picking up the fourth book, Ripple. Rereading them brought many details back to mind, it also deeply renewed my opinions and feeling of the uniqueness, elegance and magical, "what if . . . ", thoughts that continually ran through my mind while reading them and long after!
This continuing story may be classified as "science fiction and fantasy," and if those titles fit, I believe this series, that includes, Breakthrough, Leap, Catalyst, and, now, Ripple, to be some of the finest examples of those two genre! If you, other readers, enjoy fascinating stories, with wondrous story lines, this is the series for you — no matter what genre(s) may be your favorites!
The amazing story, continues into Ripple! All of the story is taking place in the world we know right now, this world, the world with wildly different countries, philosophies, political differences, and governments with their conflicting agendas. To write a highly detailed and very well written novel, with a fascinating and unique tale as well, while still writing it around our world, is phenomenal in my mind! Not to mention the hours and hours required to do the research to make it a complete and accurate story. Not only is that carried through each book, it is also very compelling and revolves around wonderful core and ancillary characters.
The great detail written into this ongoing story allows the reader to really see each scene. Now, while reading them the second time through, I took the time to fully visualize each event . . . to see the action of the various characters . . . to see the amazing things this author has described in very vivid detail!
With all the above in mind, it is also dramatic, suspenseful, exciting, and highly entertaining — on top of all that, it's a wild adventurous ride, as well! You won't be disappointed!!!
Audiobookss audio player