The Splendid and the Vile is a biography of Winston Churchill, his family, and his rebelliousness during the blitz. Erik Larson has written it beautifully, which surely has come after a lot of research done at his end. The author is credited with several other top-quality books where The Devil in the White City made him the bestselling author in the New York Times. In the Garden of Beasts is another one that you can entrust to invest in your time which is beautifully written by Erik Larson.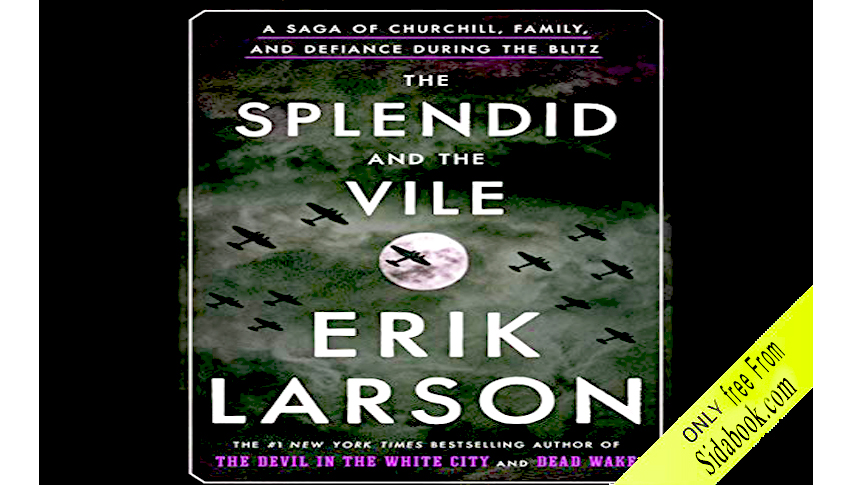 Erik Larson himself played his part in the narration of this novel. Primarily, it was done by John Lee. John Lee's performance could have been better. He was seen at times swallowing the ending of the words, which was quite a distraction and uneasy to understand.
The book starts with the mentioning of Winston Churchill on his first day as the Prime Minister. It was also the time when Belgium and Holland got invaded by Adolf Hitler. Czechoslovakia and Poland had already fallen and the evacuation of Dunkirk was just a fortnight away.
 For the next one year, Adolf Hitler would wage an inexorable bombing operation killing as many as 4,000 Britons. It was all up to Winston Churchill to hold together his country and also coax President Roosevelt that Britain is a worthy ally, who is willing to fight right until the end.
The famous teaching of Churchill to his people about the art of being fearless is what dominates this book.
Washington Post and The Seattle times among several others named it one of the highly anticipated books of 2020. There are many other accounts on the life of Churchill that you may have read before but this one will be a completely refreshing experience.
Audiobookss audio player