James Patterson is back with the Alex Cross series with the novel – Roses Are Red. It is a psychological mystery and a crime thriller. Patterson is a well known and loved author because of his crime novels. Make sure to listen to NYPD Red 6 if you're interested in more. You can additionally check out The Russian written by him.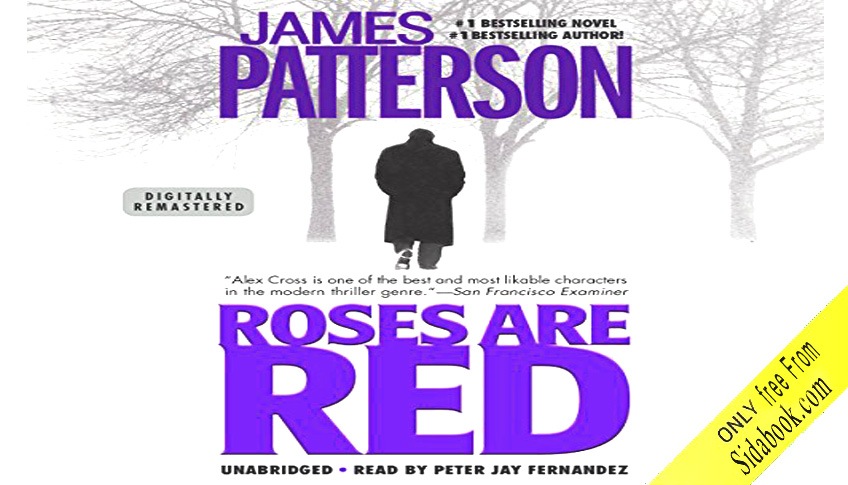 Peter Jay Fernandez is fantastic as the narrator of this book. He has the perfect voice for this genre. His voice for Alex is also very appropriate. It is a different dimension listening to the audiobook compared to reading a hard copy.
Alex Cross is brought forth a case where a criminal is leading a charge to rob a series of banks. These are notable for their very precise demands. The ensuing violence is also to note when their demands are not met. Cross finds the pattern behind the robberies and discovers the mind behind the cases. It must be the evil criminal known as the Mastermind.
As Cross is nearing the culprit in his investigation, the Mastermind walks away with the biggest loot in the history of the country. However, even money is not enough for him at this point. He wants revenge against Cross because he meddled in his business. Now, Cross finds himself in a dire situation. His relationship is falling apart because of his work, and his team is being targeted one by one.
This book has the habit of pulling you in one direction, then shiftily changing direction. This is so unexpected that it leaves the listener searching for more. It adds to the enjoyment of the novel. One moment, we are told that this person is the culprit. Then, the reality is revealed and it is discovered that we couldn't have been wrong in our intuition.
#bestseller, #audiobook, #online, #Mysteries & Thrillers
Audiobookss audio player