The Widow Clicquot – Audiobook Online
"The Widow Clicquot" by Tilar Mazzeo is a biography that tells the captivating story of Barbe-Nicole Clicquot Ponsardin, the woman behind the renowned Champagne house Veuve Clicquot. The book delves into the life and achievements of this remarkable businesswoman, shedding light on her entrepreneurial spirit, determination, and innovation in the male-dominated world of 19th-century France.
Barbe-Nicole Clicquot was born in 1777 into a family of textile merchants in Reims, France. At the age of 21, she married François Clicquot, who came from a family involved in the wine trade. Together, they established a successful Champagne business, which was later inherited by Barbe-Nicole after her husband's untimely death in 1805.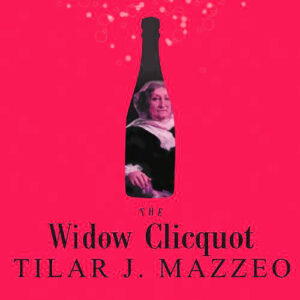 Facing numerous challenges as a young widow in a time when women had limited rights and opportunities, Barbe-Nicole took charge of the company and transformed it into one of the most prominent Champagne houses in history. She became known as "The Widow Clicquot" (Veuve Clicquot) and revolutionized the Champagne industry with her innovative techniques and marketing strategies.
One of Barbe-Nicole's most significant contributions was perfecting the process of remuage, or riddling, which involves gradually turning and tilting bottles to remove sediment during the production of Champagne. This technique allowed for clearer and higher-quality wines, establishing Veuve Clicquot as a symbol of excellence.
Furthermore, Barbe-Nicole demonstrated exceptional business acumen by expanding Veuve Clicquot's international reach. Despite political turmoil and economic challenges during the Napoleonic era, she managed to export her Champagne to various countries, including Russia and the United States. Her determination to maintain quality control and uphold her brand's reputation played a crucial role in establishing Veuve Clicquot as a prestigious and sought-after Champagne.
"The Widow Clicquot" also explores the personal life of Barbe-Nicole, shedding light on her relationships, friendships, and the social circles she was a part of. Mazzeo delves into the challenges she faced as a woman in a male-dominated industry, highlighting her resilience and determination to succeed.
Overall, "The Widow Clicquot" is a captivating biography that offers insight into the life and achievements of an extraordinary woman who defied societal norms and left an indelible mark on the Champagne industry. Barbe-Nicole Clicquot's story serves as an inspiration for aspiring entrepreneurs and highlights the power of perseverance and innovation.
Veuve Clicquot champagne symbolizes glamour, style and luxury. But was this young widow – Veuve Clicquot – whose champagne sparkled at the courts of France, England and Russia, and how did she become famous and rich?
In The Widow Clicquot, Tilar J. Mazzeo brings to life for the first time the fascinating woman behind the iconic yellow label: Barbe-Nicole Clicquot Ponsardin. As a young witness to the dramatic events of the French Revolution and a new widow during the tumultuous years of the Napoleonic Wars, Barbe-Nicole defied convention by taking on – after her husband's death – the reins of the fledgling wine business they had nurtured. Leading the company through dizzying political and financial upheavals, she became one of the world's first great businesswomen and one of the richest women of her time.
Audiobookss audio player
Hi everyone, please be noticed that the Audio player doesn't play next track on IOS version < 15.6. If you are facing that issue, just upgrade your IOS to version 15.6 to fix it. Enjoy!