The Worst Years of My Life is the first book in the Middle School series by James Patterson and Chris Tebbetts. Renowned author James Patterson delivers a truly hilarious and poignant story, a kind and imaginative kid that reading won't forget. Rafe Khatchadorian and his best friend Leonardo the Silent break every rule in his school's code of conduct.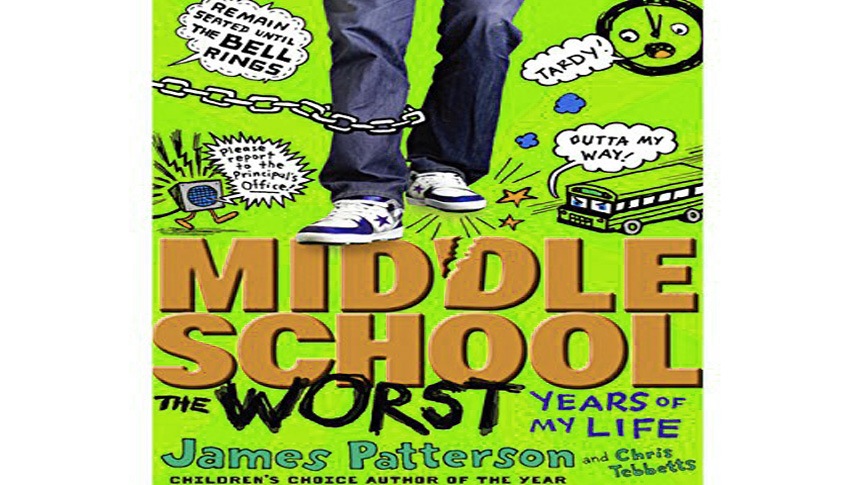 Here are the top 3 reviews and comments that readers love about this fascinating book.
Review 1: The Worst Years of My Life  audiobook by Thomas
More bad message than good.
This book consists of 3 1/2 hrs of glorifying, cheering, and even providing instruction for the breaking of rules which we are taught are simply not for some people. Then you have 30 min of lucky breaks and improved circumstances for a protagonist that does not seem to have learned any of the lessons available along the way. The message seems to be "Be a brat, have a good time, ignore school work, and everything will work out in the end anyway."
It weirdly illustrates but fails to acknowledge the problem of telling harmless imaginary friends from juvenile onset schizophrenia in a child who is clearly acting out at the insistance of a voice that only he hears urging him to do bad things. Patterson has clearly strayed far to far from his area of expertise. The bad messages far outweigh the good in this book, which is odd today when there are so many really good books available.
Review 2: The Worst Years of My Life  audiobook by Matt
Great book
Would you consider the audio edition of Middle School: The Worst Years of My Life to be better than the print version?
I liked this book a lot. I'm now going to read the second book in this series.
I'm an 11-year-old boy who would rather be outside than read.
What other book might you compare Middle School: The Worst Years of My Life to and why?
The Fourth Stall
Was this a book you wanted to listen to all in one sitting?
I read two chapters per night.
Review 3: The Worst Years of My Life  audiobook by veronica craven
I may just be a kid doing a review but I really liked this book
I think everyone should read this
I recommend NOT to go out of order
My favorite part was when he ran down the hall as a ninja I am going to be in middle school next year so I will use it for sure and I can't wait to read book two james Patterson is awesome I like you Daniel x books and i funny books my friends read Jacky ha ha but I haven't I will soon but I have a lot to read right now(mostly your books)when I read out of order I accidentally started on middle school broccoli bullies and snake hill for sure that was my favorite book of the series but the rest are still amazing please keep going and lots more books I hope to come, -A 5th grade james Patterson fan
#audiobook, #online, #free
Audiobookss audio player