This is the second installment in the Daemon series by author Daniel Suarez. He introduced a terrifying vision of a new world order controlled by Daemon, an insidious computer program launched by high-tech bad guys. Daemons take control, using an expanding network of real-world darknet agents, building new civilizations.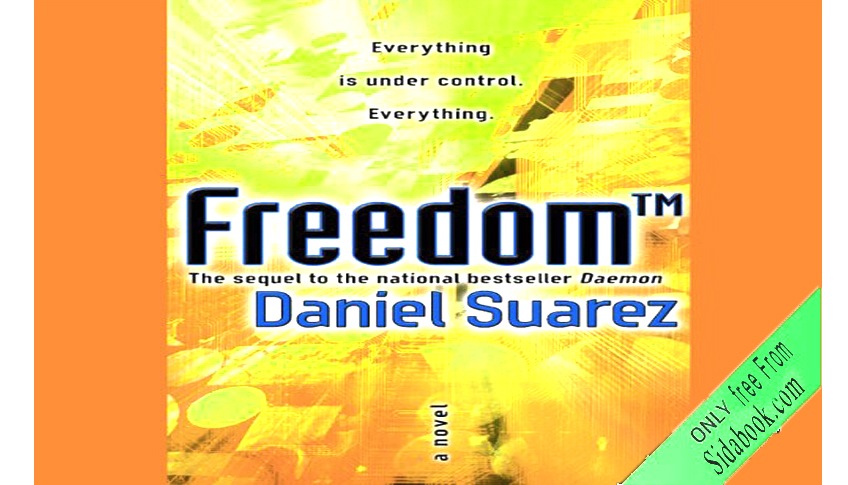 Here are the top 3 reviews and comments that readers love about this fascinating book.
Review 1: Freedom (TM) audiobook by James
wow – a must read
Normally, I don't write reviews – But after listening to this and Daemon (which you must listen to Daemon first) – I'm convinced, Suarez is a great writer and Gruner is a great reader. This book is good for one that likes fast paced story telling. Even if you don't get allot of the technology (which I do) you will enjoy the story. To tell you how much you will actually WANT to follow the story, I completed this book in about 3 days (normally for a book this size it takes me about a week and a half). A great read, and a good one if you've got a long trip or vacation travel ahead. (NOTE: Daemon and Freedom(TM) are not really safe for children's ears – so headphones are probably a good idea)
Review 2: Freedom (TM) audiobook by Carl
Ruthless Genius
One of those books that leave you wondering how someone can be smart, imaginative, and informed enough to come up with this plot and story.
This is the the part continuation of the book Deamon which was also awesome. It moves quick, is bloody, and it makes you think (more than the first book) about many current issues, our political views, and where we are going.
Great action. Edge of your seat page turner. Loved it. Reader is fab also.
Review 3: Freedom (TM) audiobook by Paul
Couldn't wait another month
I picked up Daemon with this month's credits and as soon as I finished it I knew I wasn't going to be able to wait for until next month's credits to listen to Freedom and bought it immediately. Definitely the right call!
Audiobookss audio player