Let's Go Crazy is the now legendary album by Alan Light. Renowned music journalist Alan Light has an amazingly timely and popular look at this project. With perfectly researched in-depth interviews with people who have witnessed Prince's brutality, Light reveals the rising but still-unknown Midwest artist not only making Purple Rain, but also delivering on what he promised to conquer. the whole world. We invite you to watch this fascinating book unfold.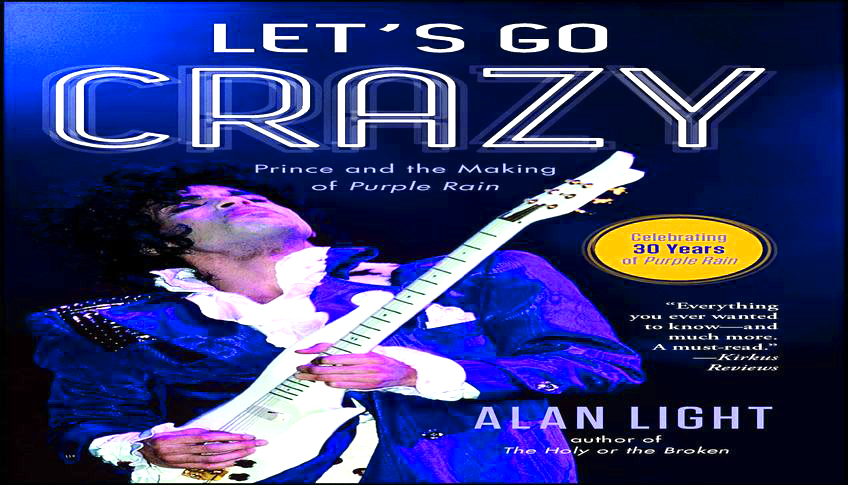 Here are the top 3 reviews and comments that readers love about this fascinating book.
Review 1: Let's Go Crazy audiobook by Bryan K. Chavez
A Must-Read For Any PRINCE Fan
As a lifelong PRINCE fan, the book offers insights fans have always wanted to know about "Purple Rain." I purchased the hard copy months ago to add to my collection of PRINCE books. I just never got around to picking it up. Unfortunately, after his death a few weeks ago, it renewed my interest — so I bought the audiobook. However now bittersweet, it reminded me why I loved him and his mad genius so much — always focused, different and a trailblazer. If you're a PRINCE fan (even casual), it's a must-read to learn more about one of the world's last iconic/legendary/genius musical artists at his peak — probably the last.
Review 2: Let's Go Crazy audiobook by Coreyv
Never too much info
Surprisingly there is a lot I didn't know, and this kept me entertained as well
Review 3: Let's Go Crazy audiobook by Richard A. Winters
This is a must for any fan of Purple Rain or Prince.
This is a must for any fan of Purple Rain or Prince. This book tells the story from people that were there when Purple Rain was being filmed.
Audiobookss audio player