The Riyria Chronicles became popular right after this first novel (The Crown Tower) got published. The author, Michael J. Sullivan became the best-selling author for the series and earned several other awards and some nominations as well. The subject novel is a short story, a standalone one where you do not need to have any prior information about The Riyria Chronicles or even The Riyria Revelations. You can enjoy this less than an hour audio narration on its own. Tim Gerard Reynolds did the narration of this short novel and you will love it.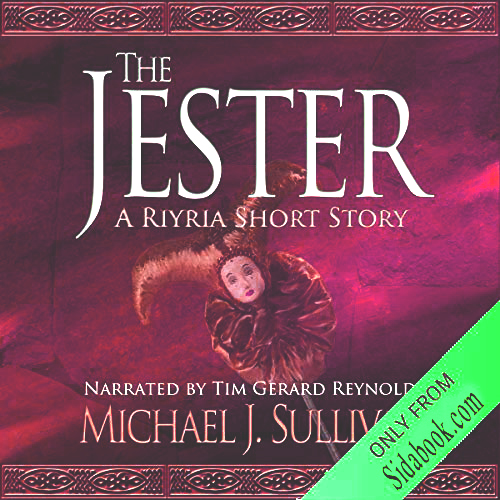 Let's see that who has the last laugh?
Stop right here if you have heard this one right. A former mercenary, candle-maker, a pig farmer and most importantly, a thief walk into a set trap. What happens after that is absolutely not a joke. Hadrian and Royce are supposed to watch wits along a dwarf, who is anything but a fool. Riyria actually got hired for the sake of finding the treasure of jester. Many difficult choices and opinions were required to be made. In the end of everything, the ones who had the last laugh will be the only one to survive here.
The book spans just till 7200 words and that is enough to make your day. This will surely take you to the book 1 of The Riyria Chronicles.
Another short free novel from The Riyria Chronicles is FREE: Professional Integrity (A Riyria Chronicle Tale). It is a standalone short story where you do not need any prior information of its series. Another good novel from the author that is worth of listening is: Heir of Novron.
Audiobookss audio player