The Revelators is the tenth book in the Quinn Colson series by author Ace Atkins. Quinn Colson returns to destroy a criminal organization that wreaks havoc on the community, threatens him, and tries to kill him.
Quinn Colson and company plan for years, finally ready to destroy the criminal empire that has run on fraud system for too long. This is the battle of Jericho, an epic battle that has lasted for many years.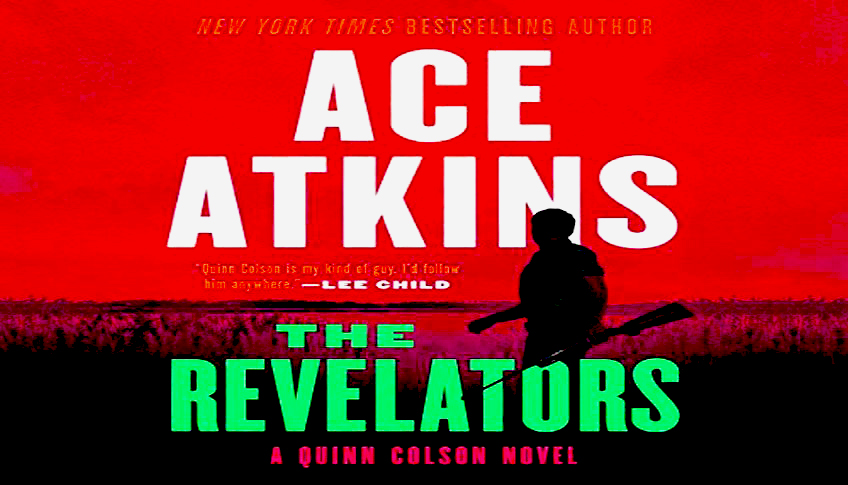 Here are the top 3 reviews and comments that readers love about this fascinating book.
Review 1: The Revelators audiobook by The Elf in the Kitchen
A Revelation of a Book
Bein' from Mississippi, reading the Quinn Colson books is like taking a bath in your own cultural tub. Every sayin', expression, phrase, and character reflect my soul. What a journey Quinn has taken me on; and 'boy howdy' do I appreciate it. Which means, Mr. Atkins, you've once again hit the southern nail on the complex head of southern culture. My husband, fondly known as 'Big Solid, is from Water Valley…the heart of Tibbehah Co Mississippi, meaning I get the hear the delightfully colorful language worn and offered with spectacular accuracy in describing a person and/or event. These characters are folks I've met, laughed with, and broken bread with, complete with a full arm on the table sporting a cap of sorts. So how can this get any better…well, as an audio book, it's performed by MacLeod Andrews. He is hands down the best at bein' 'suthern'. Thanks to both of y'all for a great ride that just makes me appreciate not only y'all's talent but my own homeland.
Review 2: The Revelators audiobook by Jane B.
Good characters, timely, a fun listen
I've enjoyed each book in this series, it's a perfect commute or taking-a-walk listen. The characters are well-drawn, interesting, and unique, the stories include real world events.
Review 3: The Revelators audiobook by J. W. Morgan
Once again, Ace Atkins knocks it out of the park with The Revelators. Recovering from recent injuries inflicted by the slimy underworld of Tibbehah County, Quinn Colson is faced with the absence from his sherriff's office, and the unscrupulous temporary replacement bent on taking over. This is a story of corruption, the struggle for recovery, and of family. The book is infuriatingly difficult to put down and pages seem to turn themselves. This is definitely one of Atkins' best to-date, if not the best. Perfect timing for the cure for those old pandemic blues. Well worth the reading experience.
Audiobookss audio player