Tom Clancy Commander-in-Chief is a novel written by Mark Greaney. He has done a phenomenal job to continue the legacy of Tom Clancy through his A Jack Ryan Novel series. The subject novel is the 15th chapter of A Jack Ryan Novel series. The archives of Mark Greaney are quite rich with a diverse collection of novels. Relentless and One Minute Out are the best works from the author so far.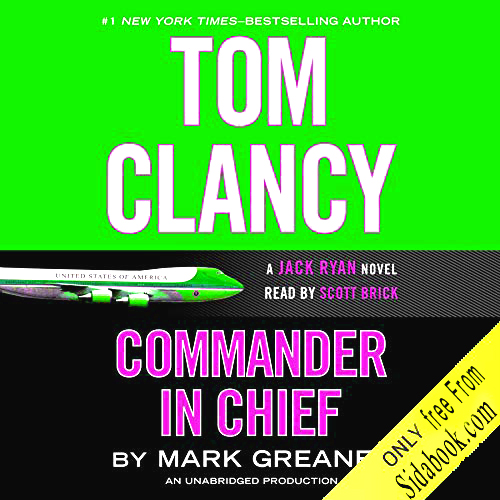 Tom Clancy Commander-in-Chief is an action and adventure novel. Scott brick was kind enough to please his audience with another magnificent performance in this audiobook. He is at his usual best and the audience couldn't imagine any other voice for playing Jack Ryan.
When the ambitions of Russian President Valeri are completely foiled in Dagestan then he is up for a difficult choice to make. The energy prices were soaring and the economy of Russia was nearing a virtual halt. The hold on power for Valeri in these crunch situations relies heavily on his ability to ensure expansion abroad. It was a plan that the USA has thwarted in the past. But, Valeri has decided to go with an indirect approach. There comes an incident of a natural gas facility on the sea that is blown up in Lithuania. A prosecutor from Venezuela is killed. Then a terrible attack on the train of Russian troops kills dozens.
There was only one man who recognizes the definite patterns in the terrorism reports and he was President Jack Ryan. He was certain about a guiding hand involved in the chaos worldwide. But, he needs to have some proof.
Tom Clancy Commander-in-Chief is an electrifying thriller delivered by Mark Greaney. You will love President Jack Ryan fighting against a treacherous foe along with his allies.
Audiobookss audio player