The late astronomer Carl Sagan looks at the beautiful mystery of the universe that makes it accessible to millions of people around the world. In this stunning sequel Carl Sagan completes his revolutionary journey through space and time. In Pale Blue Dot, Sagan traces the history of spellbinding as we launch into space and evaluates the future that looms before us as we step out into the distant solar system and galaxy.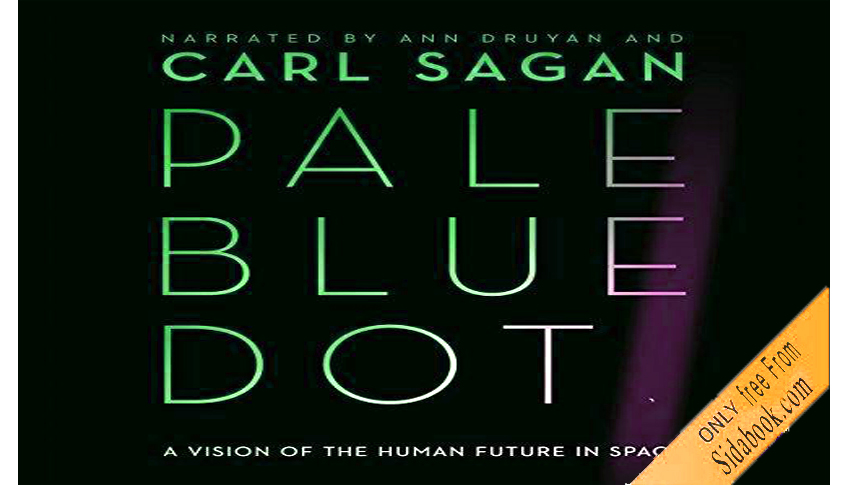 Here are the top 3 reviews and comments that readers love about this fascinating book.
Review 1: Pale Blue Dot audiobook by JR
Audio Quality Choices
I love this book. I shouldn't have to tell you of its grandeur and importance. I have total respect for Carl Sagan and Ann Druyan; I am ever thankful for their work. This review is souly regarding the recently released Audible edition.
I understand the thinking behind releasing a new digital conversion of the original masters, as they are now, with silences contained within the degraded tapes. But, I would have much preferred the previous audio book release sound files, lower fidelity as it may be, to have been spliced in where there is silence. In this release, entire paragraphs are unintelligible from the tape degradation.
Also, the sections where Ann Druyan narrates have a very noticeable and distracting noise gate. Her performance is wonderful, but the background hiss pops in when she speaks and pops out when she stops. My amateur home studio has a better noise to signal ratio than this recording, and even still, leaving the gate off with the background hiss playing continuously would have been less distracting.
I am not sure why the previously released audio book version is not able to be purchased, whether it's due to copyright or licensing or some other absurd reason. That is the version I would like to get my hands on.
All that being said, I do not regret purchasing this, as it supports Druyan and the Sagan estate, but I don't think I will be using it much. I hope at some point a good copy of the first release is found and sold once again.
Review 2: Pale Blue Dot audiobook by Sean Silva
Horrible audio quality
I can hear bad artifacts. It's a shame because Carl Sagan's narration of this book is one of the most compelling things I have heard (I have another version of this recordinb that doesn't have terrible artifacts). There's like a loud hissing sound during most syllables.
I even set it to "high quality" mode and it is still very bad.
This book is amazing, but hearing Carl Sagan narrate it (without terrible compression artifacts) is even more powerful. I am literally moved to tears during many parts of this book. But not with this terrible audio quality.
Review 3: Pale Blue Dot audiobook by Dusty Rhoads
It's Carl and Annie!!!! What a treasure!!
When does an unabridged audiobook come out for the first time 20 years after its author has died using the author's narrative voice? It's almost unheard of in the audiobook world, and yet in this case it happened. And it's not just any author–it's none other than the greatest popularizer of science of the 20th century—Carl Sagan.
"Pale Blue Dot" was the only book Carl ever did an audio recording of before his untimely death in 1996. It was an abridged version on audiocassette, now long out-of-print.
Now, his four decades-long co-writer, "Cosmos" collaborator, love of his life, and surviving wife Annie Druyan has found Carl's original master recordings of his voice and has filled in to make the first unabridged recording of this book—a book long famous for the soliloquy-excerpt bearing the same name, now deservedly a part of modern pop science culture. "Consider again that dot." I always will, Carl. Thank you for this, Annie! Thank you, Carl. You are proof that, although life isn't fair, good things sometimes happen to deserving, good people.
Audiobookss audio player